Professional Water Heater Repair Services in Colorado Springs
---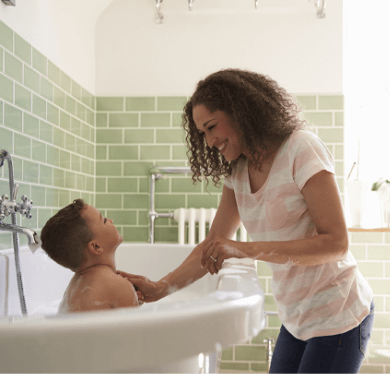 We're committed to getting the job done right, and our no overtime guarantee means customers will never be charged if a job takes longer than expected.
Water heaters play a significant role in any household, from washing dishes to taking showers; we tend to take hot water for granted. However, an unexpected breakdown can wreak havoc on your household. Fortunately, the team at Family Heating & Cooling offers a wide variety of water heater services. Whether you need your water heater repaired or replaced, our crew will be able to do it quickly and efficiently. We service all makes and models of water heaters so you can be sure you're getting the right repairs for your specific unit.
Common Water Heater Problems
It may be time to repair or replace your existing water heater if you notice these signs:
Lack of hot water
A tank that is leaking
Smelly, cloudy, or rust-colored water
Noises such as popping or rumbling
Your unit is 10 years or older
No matter the problem you've encountered, it's best to give our team a call so we can come out and inspect your water heater. Having a faulty water heater can be frustrating, but also dangerous. If your water heater is leaking, this can cause flooding, carbon monoxides risks, and be a potential fire hazard. The team at Family Heating & Cooling have the experience and training required to repair your existing water heater, or install a new one if needed.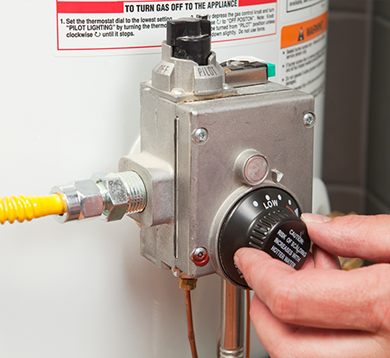 Quality Water Heater Installation for Residents in Colorado Springs
There are many signs that point to your water heater failing, such as water buildup either in or around your water heater, lack of hot water, water quality problems, and more. At Family Heating & Cooling, we will do an in-home inspection that will help us determine whether or not you will need a new water heater installed.
Comprehensive Water Heater Maintenance
Regular water heater maintenance can help increase your unit's efficiency, lifespan, and reliability. To keep your water heater in prime condition, our team of experts will do the following:
Check the pressure relief valve on the system
If recommended, we will drain your tank to remove any sediment
Inspect your tank and its connections for rust, wear, or corrosion
Replace worn parts
---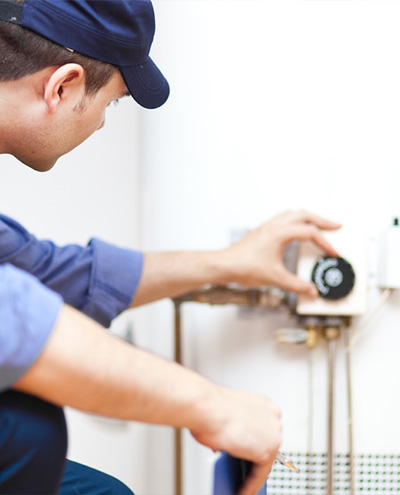 Advantages of a High-Efficiency Power Vent Water Heater
Many of our customers choose a power vent water heater due to its many benefits over standard vent water heaters. Power vent water heaters have become a great choice for homeowners throughout Colorado.
No Chimney or Vertical Vent Needed
Power vent water heaters don't require a vertical venting system, offering more flexibility for installation location. Great for houses without chimneys or exhaust piping, standard venting water heaters can be installed with inexpensive horizontal exhaust pipes.
Reduced Energy Costs
Efficient power Vent water heaters utilize less energy than standard vent water heaters. Due to a horizontal venting method that utilizes an electric-powered fan, as opposed to the gas combustion utilized by standard vent water heaters, you can expect some yearly savings on your utility bills.
You'll never run out of hot water when you depend on our team. Call us at
(719) 550-0401
for complete water heater repairs, maintenance, and installation services in Colorado Springs and the surrounding areas.