Professional Water Heater Repair Services in Colorado Springs
---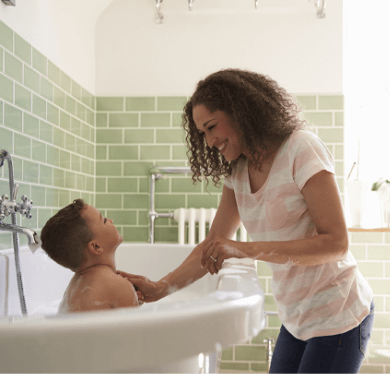 We're committed to getting the job done right, and our no overtime guarantee means customers will never be charged if a job takes longer than expected.
Water heaters play a significant role in any household, from washing dishes to taking showers; we tend to take hot water for granted. However, an unexpected breakdown can wreak havoc on your household. Fortunately, the team at Family Heating & Cooling offers a wide variety of water heater services. Whether you need your water heater repaired or replaced, our crew will be able to do it quickly and efficiently. We service all makes and models of water heaters so you can be sure you're getting the right repairs for your specific unit.
Common Water Heater Problems
It may be time to repair or replace your existing water heater if you notice these signs:
Lack of hot water
A tank that is leaking
Smelly, cloudy, or rust-colored water
Noises such as popping or rumbling
Your unit is 10 years or older
No matter the problem you've encountered, it's best to give our team a call so we can come out and inspect your water heater. Having a faulty water heater can be frustrating, but also dangerous. If your water heater is leaking, this can cause flooding, carbon monoxides risks, and be a potential fire hazard. The team at Family Heating & Cooling have the experience and training required to repair your existing water heater, or install a new one if needed.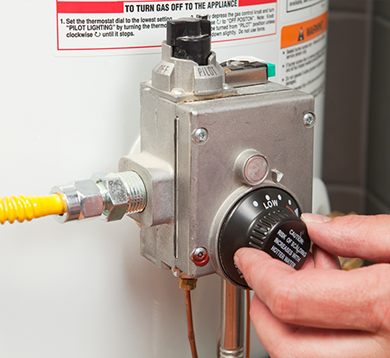 Quality Water Heater Installation for Residents in Colorado Springs
There are many signs that point to your water heater failing, such as water buildup either in or around your water heater, lack of hot water, water quality problems, and more. At Family Heating & Cooling, we will do an in-home inspection that will help us determine whether or not you will need a new water heater installed.
Comprehensive Water Heater Maintenance
Regular water heater maintenance can help increase your unit's efficiency, lifespan, and reliability. To keep your water heater in prime condition, our team of experts will do the following:
Check the pressure relief valve on the system
If recommended, we will drain your tank to remove any sediment
Inspect your tank, as well as the connections, for rust, wear, or corrosion
Replace worn anode rods and any other old parts
---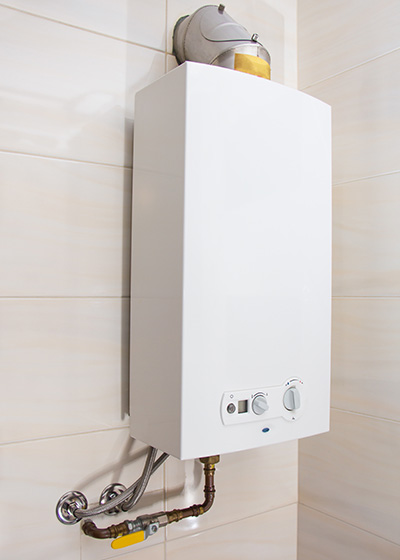 Advantages of a High-Efficiency Tankless Water Heater
Many of our customers choose a high-efficiency water heater due to its benefits over traditional water heaters. Choosing a tankless high-efficiency water heater is a great, cost-effective investment for any homeowner.
Reduced Energy Costs
Tankless high-efficiency water heaters can use up to 50 percent less energy than traditional water heaters. The reason for this is because it takes less time to heat the water. Tankless water heaters will heat the water on demand, while traditional models operate day and night to keep the water supply hot.
Low Maintenance
Traditional water heaters are typically higher maintenance compared to high-efficiency models. More advanced technology is used to make and produce these heaters. The manufacturers producing these heaters also abide by high standards, which guarantees an efficient hot water supply. All of this combined reduces the need for frequent maintenance, making it easier on the homeowner.
Less Water Waste
Tankless high-efficiency water heating systems use less water than traditional water heaters. Why is this? It's because they don't have storage tanks but will heat the water on demand when needed. This actually reduces water consumption, which in turn gives the homeowner a lower water bill.
You'll never run out of hot water when you depend on our team. Call us at
(719) 550-0401
for complete water heater repairs, maintenance, and installation services in Colorado Springs and the surrounding areas.